Wide range of products
FROM 2.5AH TO 3000AH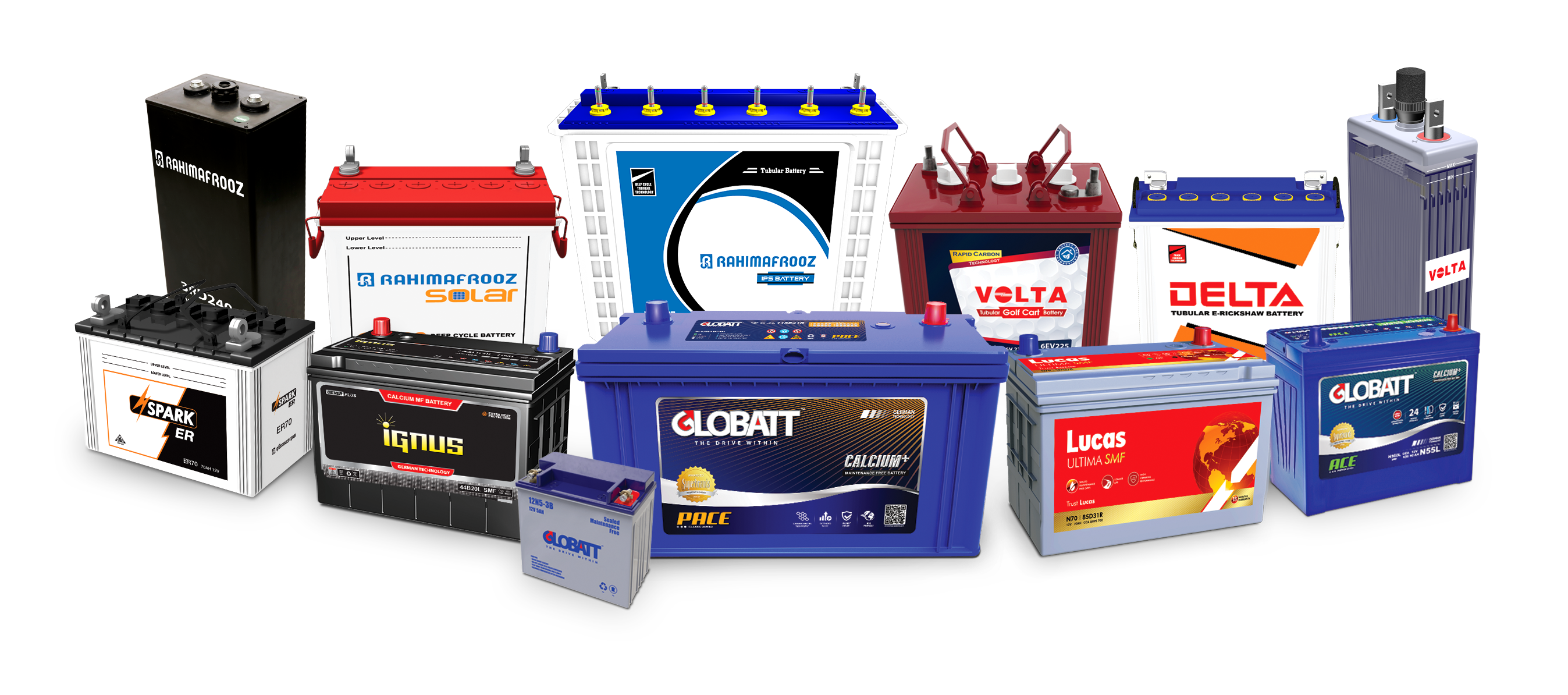 We began exporting
worldwide back in 1992.
Rahimafrooz Storage Power Business (RSPB) is the leading manufacturer & exporter of lead-acid batteries in Bangladesh, offering batteries for every segment in the industry, holding market dominance in most segments with LUCAS and SPARK brands.
Starting in 1992, GLOBATT, VOLTA, IGNUS, and DELTA have taken RSPB across global frontiers. RSPB enjoys a presence in over 70 global markets, with domination in some key APAC, SAARC, and Middle Eastern markets.
RSPB had pioneered in bringing the conventional Dry Charge technology in automotive and Industrial in the 1960s, followed by Maintenance Free (MF) technology in 2009. RSPB continues to be the only MF battery manufacturer in Bangladesh and has continued to hold its pioneering position through recent technological developments including the Enhanced Flooded Batteries (EFB) for Start-Stop, OPzV for Industrial, and the completely sealed Valve Regulated Lead Acid (VRLA) batteries for both starting and deep cycle applications.
Copyright © 2020 Rahimafrooz. All rights reserved.